Complete major event transport solutions
Roscar Australia Group Pty Ltd is a major event transport and logistics specialist handling some of the largest events requiring specialised transport arrangements hosted in Australia over the last 15 years.
Roscar can deliver tailored transport solutions for any major event and has worked with all levels of government and private sector organisations, as well as a host of agencies including Police (Federal & State); Roads Authorities (State and Local); Local Government Authorities; Security Providers; Transport and Traffic Management Specialists; Communications Specialists; etc., covering every aspect of major events.

Award Winning1 – Major Event Transport – Project Managers
1Bus Association of Victoria – Industry Achiever Award 2014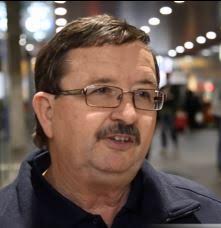 Ross holds professional qualifications as an Economist and is widely acknowledged as an industry leader in the specialised field of major event transport with over 15 years of experience at the helm of many of the largest events in Australia since 2000.
Ross has an extensive public and private sector background covering the last 35 years in both public and private sector roles. Public sector roles included financial and managerial accounting in Queensland Rail (6 years) and several portfolios involving administration, contracting and financial management of bus services, airlines, water ferries and taxis for Queensland Transport (7 years). Ross also had personal responsibility for the administration of 3 Acts of Parliament and is fully au fait with the machinery of Government.
In 1994, Ross left the public sector to set up Roscar Management Consulting Pty Ltd and has worked in various consulting roles to Government (Federal, State and Local), several major corporations and numerous companies and industry bodies, spanning a number of different industries as a consultant or specialist advisor, since that time.
Since 2001, Ross has increasingly specialised in the major event transport market as either Lead Agent, Project Manager and/or JV Partner in conjunction with several businesses. He has been heavily involved with all aspects of project management, planning, scheduling, rostering, system design, confidential legal and contractual matters, negotiating with key stakeholders throughout private and public sectors, providing an interface into the bus industry, and possessing an intimate understanding of how the bus industry works, including pricing and operational elements. Ross also possesses extensive skills and has been highly successfully in developing and writing tenders and expressions of interest across a range of industries, but most particularly in major event transport.
In terms of major events, Ross has string of credits to his name and has been a highly successful Event and/or Project Manager for the past 15 years. The accompanying Testimonials page speaks for itself in terms of Ross' achievements.
Ross is the principal and managing director of Roscar Australia Group Pty Ltd.
35 years experience in public & private sector roles
15 years experience in event/project managing major events
22 years experience consulting across multiple industries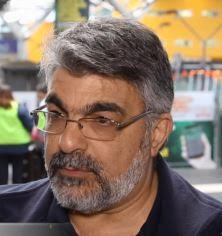 Con Patista holds professional qualifications in Accounting and is a transport industry professional with more than 35 years of experience specifically in the bus and coach industry.
Con has held a number of senior managerial roles within the private sector across a variety of disciplines including accounting; IT; rostering and scheduling; facilitating the development of computerised booking and reservation systems; implementation of Austrics Scheduling systems as well as personnel and human resource related matters.
After joining the Trotters Group in 1999, Con soon progressed through to the role of General Manager, and was soon involved with the task of coordinating coaches and services for the 2000 Sydney Olympic Games.
From 2003 – 2008, Con took on a much greater role in major event transport and was heavily involved with coordinating and allocating bus services to replace train services on both the Geelong and Ballarat lines for the Regional Fast Rail project. This task involved operational planning and development of runs, rosters, timetables, costing of services and coordinating coach operations at various venues.
Con played an important role as Depot Operations Manager during the 2006 Melbourne Commonwealth Games and was directly involved with the allocation and dispatch of up to 300 driver shifts per day, as well as providing direction and information to drivers and other staff.
Con also took on the role as Operations Manager and Joint Venture Partner of the highly successful Trotters JV in 2011 which was tasked with delivering the largest replacement coach service program in the history of Victoria as part of the $3.7b Regional Rail Link Project.
Con is a principal in Roscar Australia Group Pty Ltd.
35 years experience in the bus & coach industry
13 years experience coordinating major event transport